Scholarship Established in Memory of Arlie Max Mucks
It is with deep sympathy that the faculty and staff at the UWM College of Engineering & Applied Science note the passing of Arlie Max Mucks. Arlie was a mechanical engineering undergraduate student when he passed away in September 2021 due to injuries sustained while a passenger in a car accident.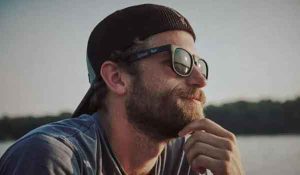 To honor his memory, Arlie's parents — Jeffery Mucks and Sonja Johnson — and sister — Alexandra Mucks — have established a scholarship in his name.
The Arlie Max Mucks IV Memorial Mechanical Engineering Scholarship Fund will provide scholarships to undergraduate students enrolled in the college who are majoring in, or intend to major in, mechanical engineering.
Jeffery, Sonja and Alexandra hope that the scholarship will help support students who, like Arlie, might have maintained an average GPA while in high school and are working very hard to succeed in college in a demanding field.
Arlie's many passions — working on cars, attending races at Road America, go-kart racing — pointed to a career in mechanical engineering. His other passions were snowmobiling, snowboarding and boating. Not only did he love spending time with his friends, but he also loved spending time with his sister, parents, aunts, uncles and cousins.
Moreover, his large group of friends — including longtime friends from elementary school through their high school years, and from UWM and Milwaukee — was a testament to his character.
His friends and family said: "Arlie could make the saddest person in the room laugh, and he was always there when you needed him, even if it was to give some honest, tough love," she said. "Nobody will ever replace the hole in our hearts he left behind. We will remember the many laughs and his notorious smirk. He truly made the world a better place just by being in it. He is immensely missed by all of us."
Contributions to the Arlie Max Mucks IV Memorial Mechanical Engineering Scholarship Fund are ongoing and can be made online or by contacting Jean Opitz, development director for the College of Engineering & Applied Science, at opitz@uwm.edu.
February 2, 2022